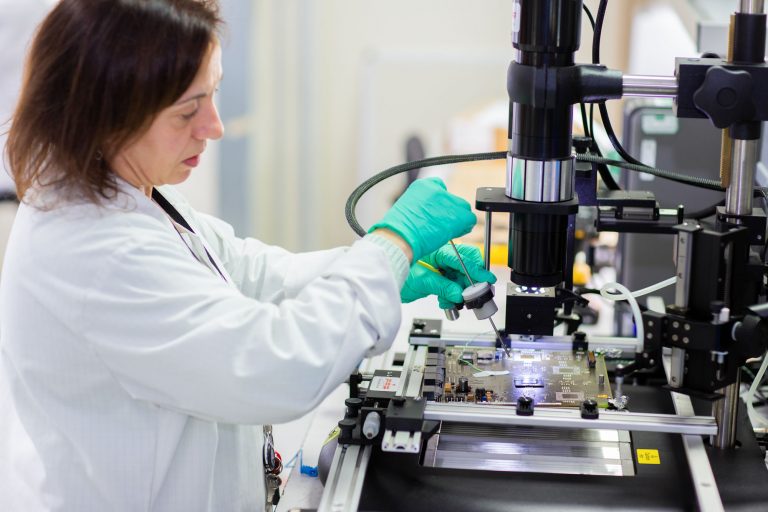 Focused. Trusted. Dynamic. Being best in class, everyday
We have been helping our customers to increase profits, decrease expenses and mitigate risk since 2005. We offer the very best in telecom network equipment and take great pride in helping our clients to maintain their networks, be more sustainable, and reduce the cost of ownership. Our ability to sell refurbished, used, recycled, discontinued and new products that are in top working condition – along with our reputation for integrity, quality, and excellence – is what sets us apart from the rest.
At TXO, we promise to provide our clients with the highest quality equipment to achieve both responsible sourcing and maximum value for money. We also offer several additional services to cover your every telecom networking need. This includes asset recovery, test and repair, data wiping and destruction, warehousing and identification, spare parts management, WEEE recycling and e-waste and remote hands. From start to finish, our services are carried out with the client in mind and are informed by our extensive experience in the industry.
We stock a vast amount of multi-vendor telecom network equipment while maintaining our commitment to quality, the environment and keeping prices low. This is all devised to exceed your expectations.
Why buy telecom network equipment from TXO?
Why partner with TXO for all your services needs?
We offer a set of telecommunications services, delivering comprehensive solutions for exceptional telecoms asset management. TXO carries a wealth of experience and insight, and we are more than happy to talk with you about your exact requirements and advise on the most appropriate course of action. We believe every single one of our clients deserve the personal touch.
Customer service & product knowledge
Our team has the extensive product knowledge and technical experience needed to quickly troubleshoot your real-world issues and get your network up to speed quickly. With thousands of satisfied customers worldwide, spanning across a range of sectors, (including telecommunications, data centres, utilities, oil, gas & renewable energy and civil, government & critical comms) we have both the industry insight and practical experience to get you the right product and/or service on time — every time.
Sustainable & responsible approach
We are passionate about the circular economy and proud to help others in taking control of their resources. Sourcing telecom spares and replacement parts from us will help your business meet its corporate responsibility targets, reduce waste and prolong the lifespan of perfectly usable telecoms equipment. Buying from the secondary market, otherwise known as the green market, is becoming an increasingly popular choice for companies across the globe, due to the similarly increasing awareness of sustainability. TXO is rated among the best companies in the world for corporate social responsibility (CSR) performance by global CSR rating agency, EcoVadis. This excellent result places TXO in the highest tier of sustainable electronic and telecommunications equipment suppliers.